DATE:

AUTHOR:

The Fountain team
DATE:
AUTHOR: The Fountain team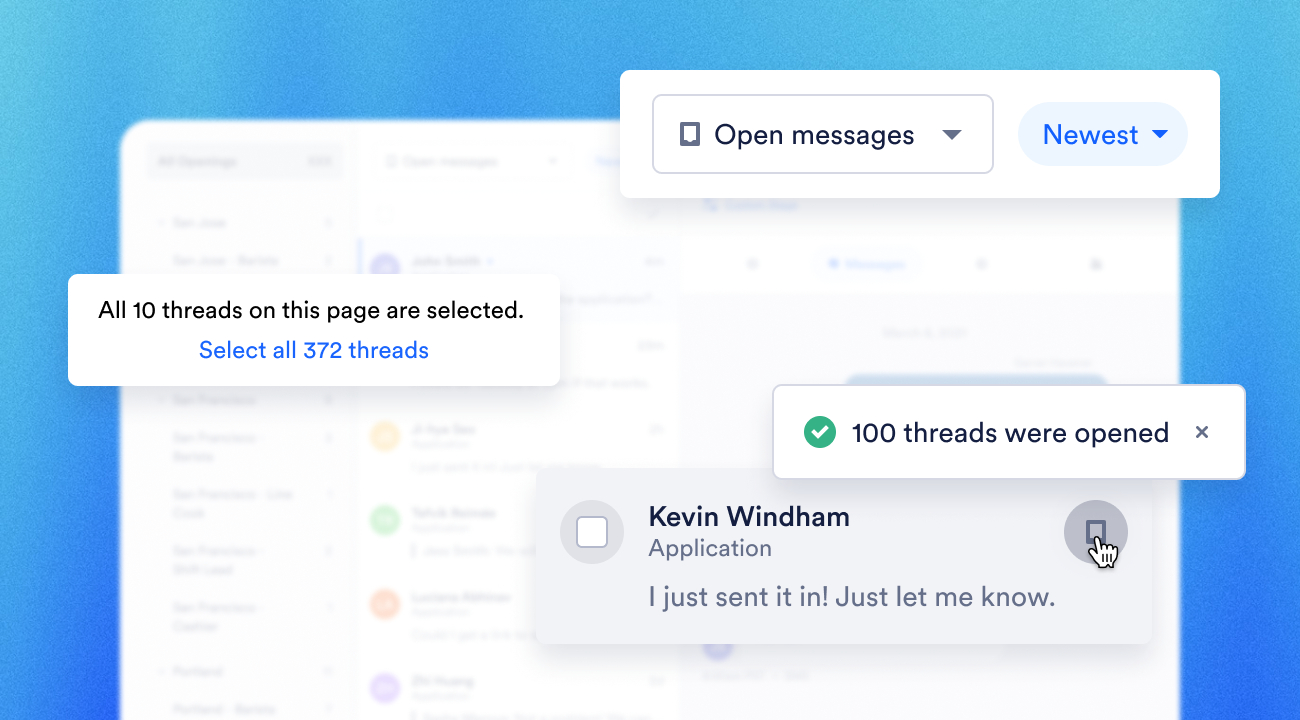 New Features and Improvements

We added the ability to re-open messages to compliment the existing bulk close functionality. Read more about the great new improvements to Messenger in our blog.

International phone codes are now available as part of applicant data on webhook/API calls. Find details in the API documentation.

Bug Fixes

Fixed: Cloning workflows is meant to make things more efficient, at least when they actually work! Workflow cloning for workflows that include logic jumps is functioning again.

Fixed: When we set filters, we expect them to return what they say. 'List All Applicants' filter for updated_at parameter returns Applicants within the specified date range correctly.