DATE:

AUTHOR:

The Fountain team
DATE:
AUTHOR: The Fountain team
Our Fall Release has a ton of new features and improvements that we're excited to announce.
New Improvement and Features
Starting today, through the next few months, we are introducing a redesigned applicant experience for today's talent market. Applicant pages - from the application form through every stage in the applicant portal - now reflect a modern, intuitive, mobile-first UI to reduce cognitive load and improve task completion time.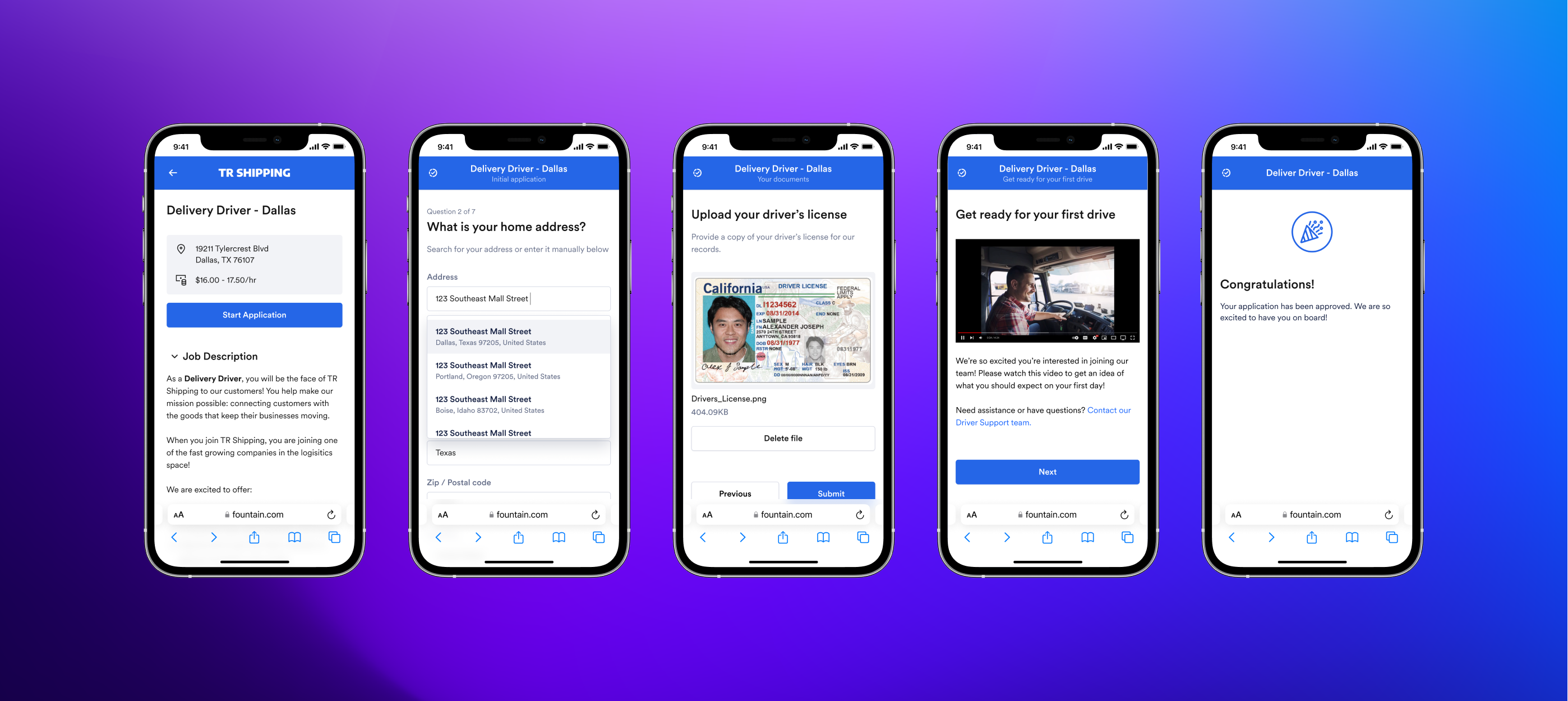 This week's changes include updates to Application Form, Data, Custom, and Approved / Rejected / On Hold stages for customers using only those stage types:

[Application form]:

Location and Pay Rate now appear in the top summary, if available

Improved duplicate application nudges to encourage applicants to pick up where they left off

[Data Collection]:

Form Name and Details pop up is now a new intro page! Include instructions & media before an applicant starts answering questions so they can focus on the questions once they begin.

Slick UX enhancements to all question types - especially address, datepicker, file upload with blur detection, and overall improved autocomplete

[Approved & Rejected]: default copy & icon updates to improve transparency and delight

Fixed: Rejected email copy appearing on the portal page

Look out for a notification when it's your turn to get the redesigned applicant experience.
Reach millions of applicants on the world's most popular messaging service. We're excited to announce that starting today, our customers can upgrade their high volume hiring process to easily and quickly communicate with applicants through WhatsApp.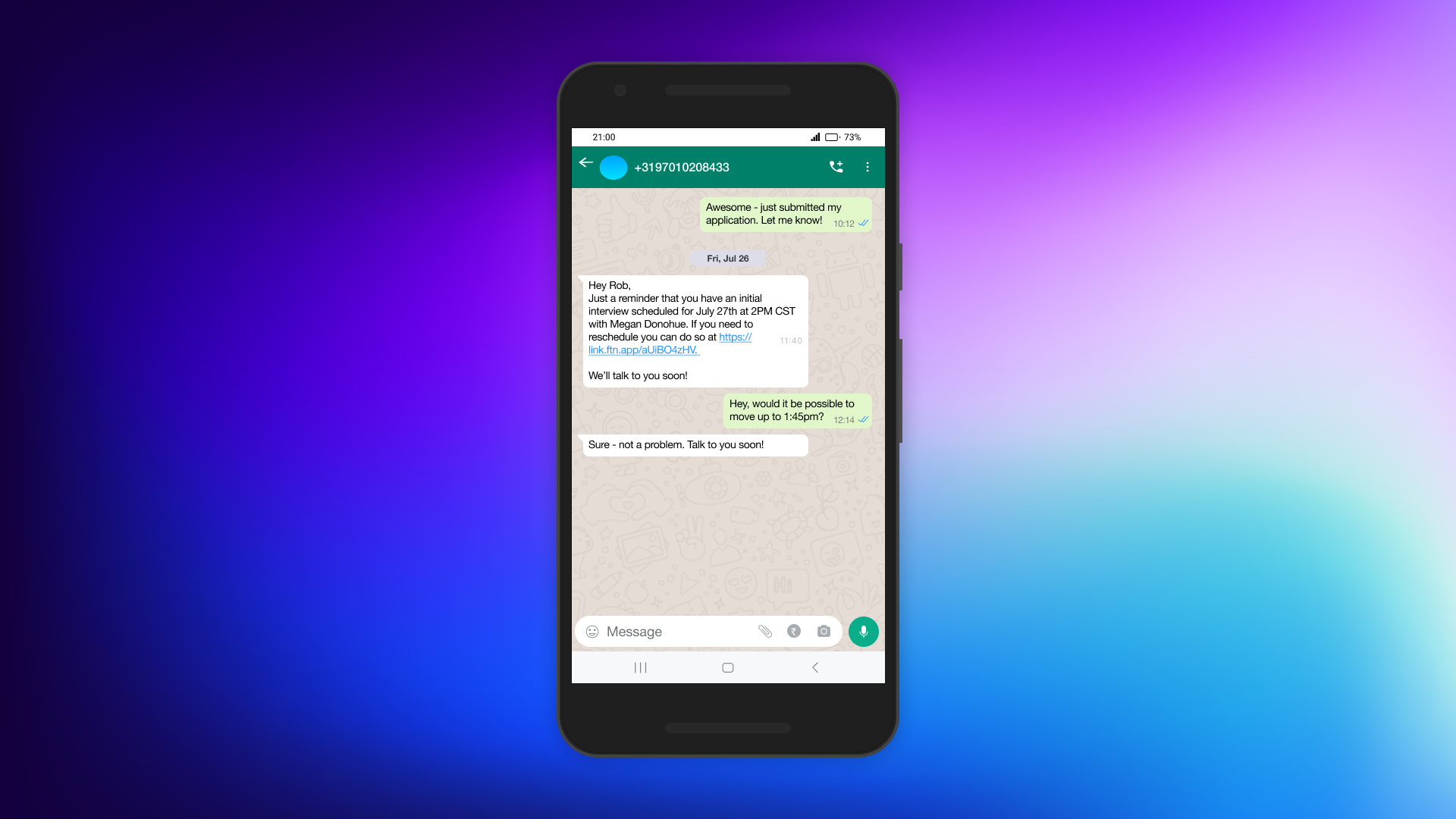 Interested in adding WhatsApp to boost your hiring strategy? Drop us a line at whatsapp@fountain.com
We're very excited to announce the launch of the upgraded experience for the Workflow Editor. Users can now benefit from an improved experience that matches other core elements of the Fountain platform, while continuing to use the Workflow Editor in the way they're familiar with. The best part is there is no migration necessary; we've taken care of converting all your Workflow components to the new design while retaining all the functional logic. The Workflow Editor still works the same way, with applicants held in stages and rules to automatically move them based on the criteria set just with a cleaner, more modern look and feel.
Heads-Up!
Since knowing is half the battle, we want to tell you about an important change coming next week: it will now be required to choose a reason when rejecting applicants. This is a top request by recruiters that will improve reporting and hiring funnel optimizations.
Please contact your Customer Success Manager if you have questions on this change.